To view the full Magnecor catalogue – click on the link at the bottom of the page.
BE AWARE MAGNECOR PART NUMBERS IN THE U.K. WILL DIFFER FROM THOSE IN THE U.S.A

PLEASE NOTE!
Ignition system technology has advanced over the years hence there are modern day vehicles which now have no leads or half the number of leads that you would expect. Please find out before enquiring if your vehicle has leads or not – We have a column in our Catalogue showing how many leads there are in the set / kit.
* Please advise Magnecor if your vehicle is an IMPORT or if you have modified/replaced your distributor/coil/coil pack. Standard sets may not be suitable in these cases *

Before searching for a lead set to suit your vehicle please pay attention to all the headings as per the 'screen grab' below of our catalogue page, as this will help guide you.
Make sure the description in our list matches your vehicle in all aspects. If unsure, please email or telephone Magnecor.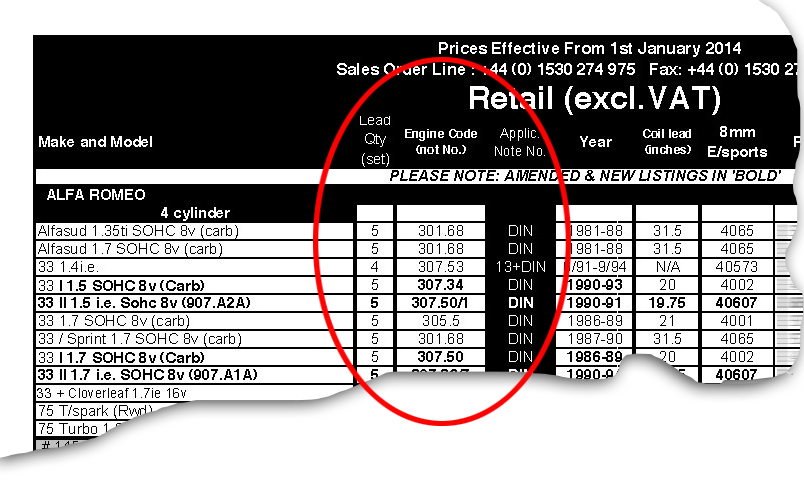 Please Note: Use the magnifier and zoom tools in Acrobat to enlarge or reduce the information. This tool usually features at the top of the Acrobat window and uses a + and – button and magnifier glass.